Sign up for Free Trial
E-racuni.com pricing


E-racuni.com pricing plans for Slovenia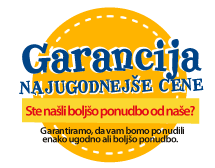 Compare plans below and choose the plan that's best for you and your company. With our best price guarantee we can assure you that no other web accounting solution in Slovenia will offer better features or price.
Travel expenses
Basic
Invoicing
Accounting
Pricing excl. VAT per month
Starting Price*
from 8 €
10 €
from 15 €
from 29 €
Multiple Users
click here
single user only
click here
click here
Features:
Invoicing and Sales
Bills and Expenses
o
Travel Expenses
Cash Book
Banking
Payroll
o
Timesheet
o
VAT Reporting
o
General Ledger
Inventory
Retail (POS client)
Work Orders
plus 15 €
plus 15 €
Tourism
plus 21 €
Financial Reporting
Assets
Interest Settlement
Multiple Companies
Web Services API
All Plans include
Secure Data Hosting
Nigtly data backups to remote location
Regular Software Upgrades
HelpDesk and E-mail support
Premium features
Phone Support**
30 €
30 €
40 €
50 €
Please note:
*VAT not included. All prices are valid for one user account. See detailed plan description for multiple user pricing.
**Phone support is available every Slovenian work day from 8:00 until 15:00 CET. Prolonged phone support is available every February and March. For users without phone support contract support is billed on time basis based on pricing specified in the Services pricing.